A button depresses and makes a sound when you click on it. Buttons can be used to trigger scripts.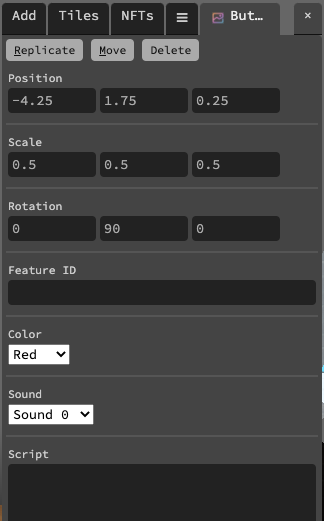 A button can be either red, green, blue, or white.
There are 14 different button press sounds to choose from.
String; valid options are 'white', 'red', 'green', and 'blue'.
Integer; the ID of the sound the button makes when clicked. This can be an integer in the range of 0 - 14.
'button' (string)
Using the scripting field, you can listen to clicks with
feature.on('click',e=>{ Your action when click here })