There are two ways you can browse wearables.
You can browse wearables on the Cryptovoxels website via the Wearables tab.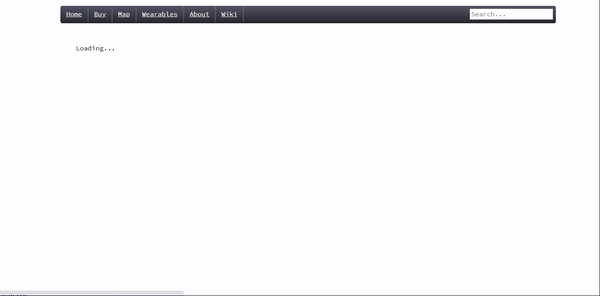 Clicking on a wearable will take you to its wearable page where you can find more information about the wearable.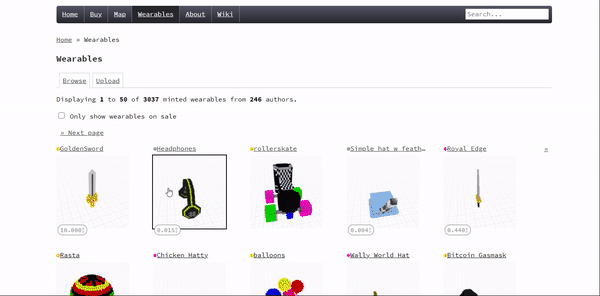 You can also browse wearables on Opensea.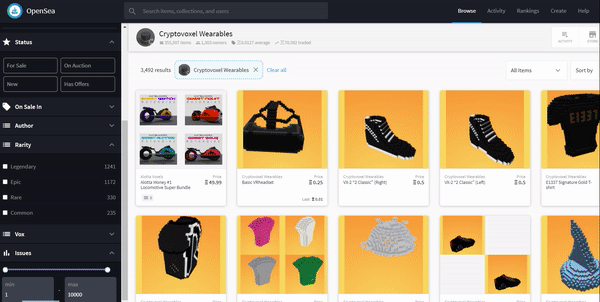 In opensea you can sort the list of wearables by a small set of criterias.
The criterias are:
Author
Rarity

Legendary; 1<=issues<10
Epic; 10<=issues<100
Rare; 100<=issues<1000
Common; issues>1000

Vox url
Issues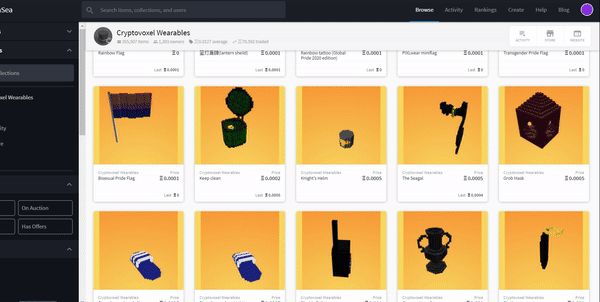 Once you've chosen your wearable, you can buy it by clicking the Buy button in one of the listings.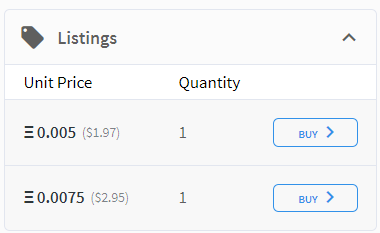 Watch out for the quantity and the price. Sometimes items can be sold in other currencies than Ξ.
At that moment a Metamask window should popup asking you to confirm the transaction.
You should know:
When buying a wearable, you have to pay for transaction fees, so watch your total balance!
To wear your wearable, you can go to your Costumer.